Every drive is an experience in the

Porsche 911 Carrera RS 2.7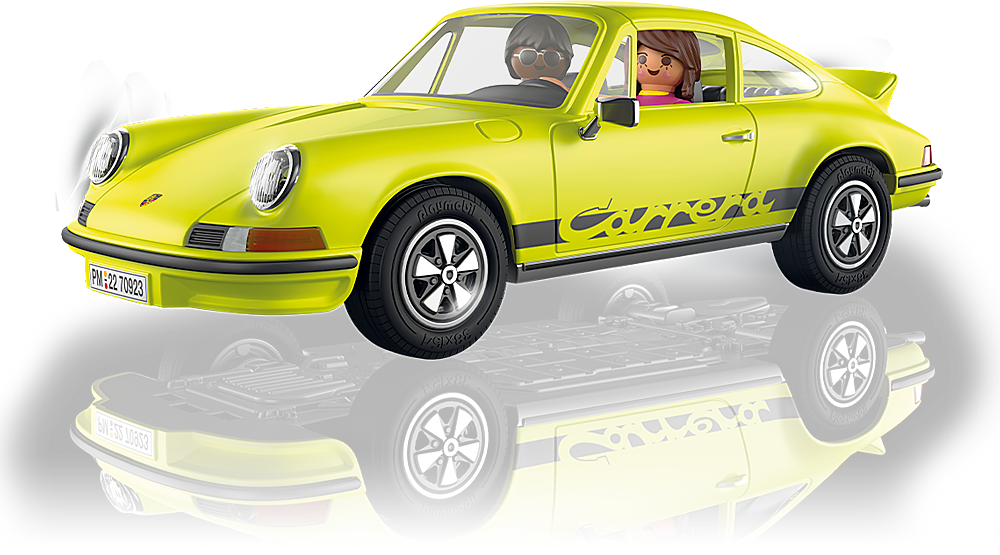 Driving a Porsche doesn't have to be a dream with the legendary Porsche 911 Carrera RS 2.7. The world's first road sports car with front and rear spoilers now a PLAYMOBIL replica. The detailed body with its unmistakable shape, aerodynamic details such as the rear spoiler known as the 'ducktail', will not only delight sports car fans. The classic car is given a special elegance by the rear-view mirrors and headlight rings in a noble chrome look, along with the curved Carrera lettering on the side. A unique sports car model that should be in every collection!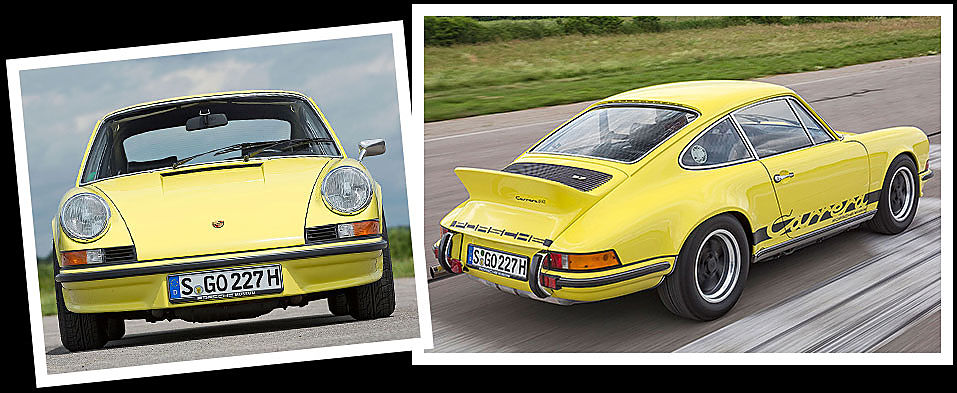 A unique classic
The Porsche 911 Carrera RS 2.7 in numbers:
Model year: 1972
Engine: 6-cylinder boxer
Engine capacity: 2,687 ccm
Power: 154 KW (210 HP)
Acceleration 0-100 km/h: 6.3 s (Touring)
Weight: 1075 kg (Touring)
Max speed: 240 km/h (Touring)

In October 1972, Porsche presented a new 911 base vehicle for racing and rallying, the 911 Carrera RS 2.7, at the Paris Motor Show. In addition to the base version, the new model was sold primarily in two versions, "Sport" and "Touring". The 911 Carrera RS 2.7 "Touring" offers some comfort, while the 911 Carrera RS 2.7 "Sport" is more trimmed to lightweight construction.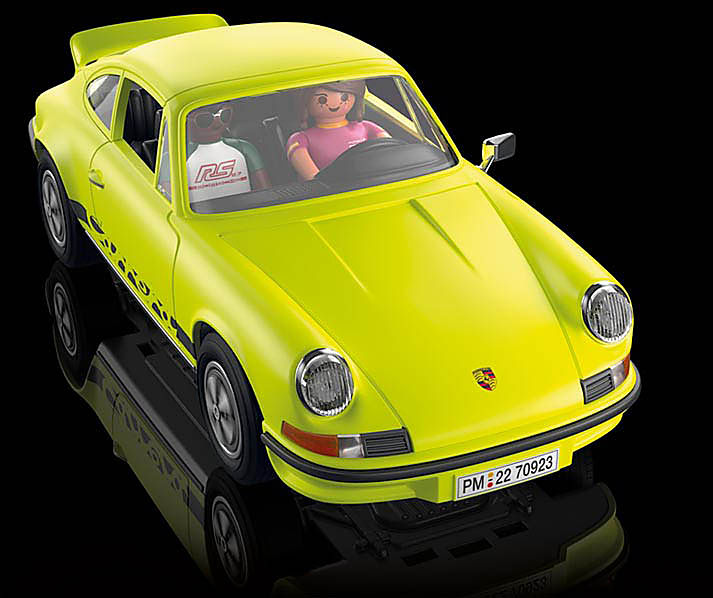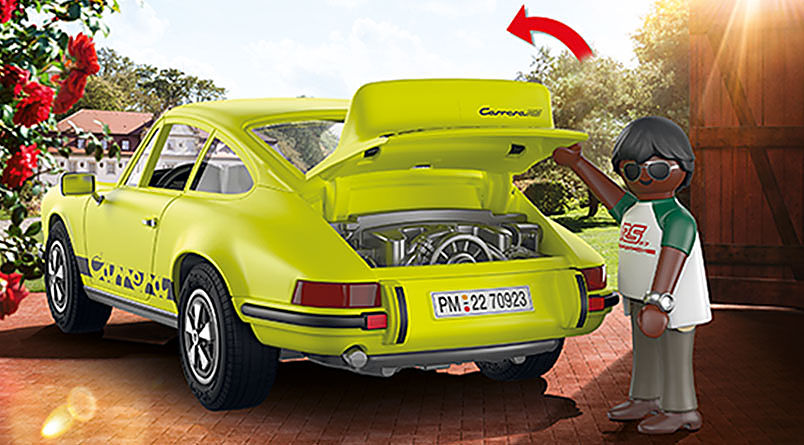 The high-revving naturally aspirated engine with a litre output of almost 80 hp and the specially developed five-speed transmission contribute to the dynamics of this 911 on the drive side. While only 500 vehicles were planned at the beginning, 1,308 examples of the "Touring" were produced. The "Sport" version will be produced in 200 units. Only 17 vehicles remain in the basic version.
Finest engineering


Legendary design
meets perfect elegance.
• The Porsche 911 Carrera RS 2.7 is the fastest German production car of its time.
• Its rear spoiler was popularly called "Duck Tail."
• The car was equipped with wheels of different widths on the front and rear axles for higher cornering speeds and breaking power.
• The RS 2.7 was the first 911 to be given the name "Carrera", based on the road classic Carrera Panamericana.

Find more Porsche models in the PLAYMOBIL Online Shop.