As individual as you -
the Volkswagen models from PLAYMOBIL
Bring more individuality to your Volkswagen
In early 2021, two legendary VW classics appeared for the first time in PLAYMOBIL format and have been delighting fans and car collectors alike ever since. For more than 70 years, the Volkswagen T1 Camping Bus, affectionately known as the "Bulli", has had a special place in its owners' hearts. Even today, the classic camper with the carefree "California Feeling" is a loyal companion for all kinds of new adventures, still making the dream of freedom and independence come true for so many fans.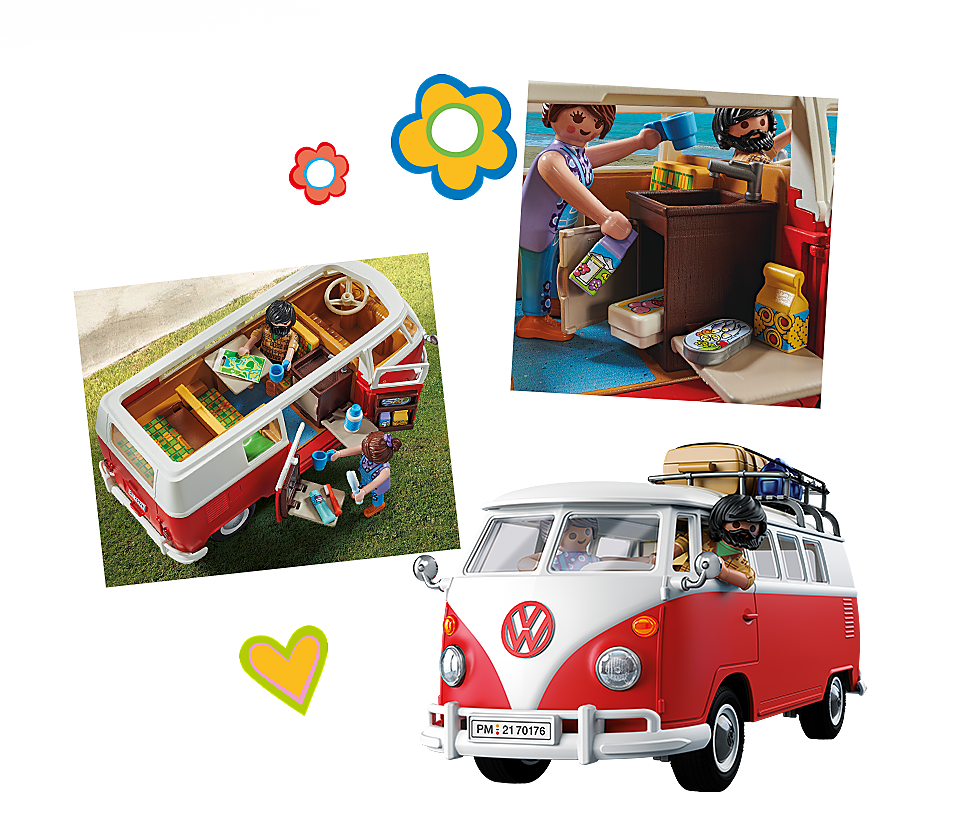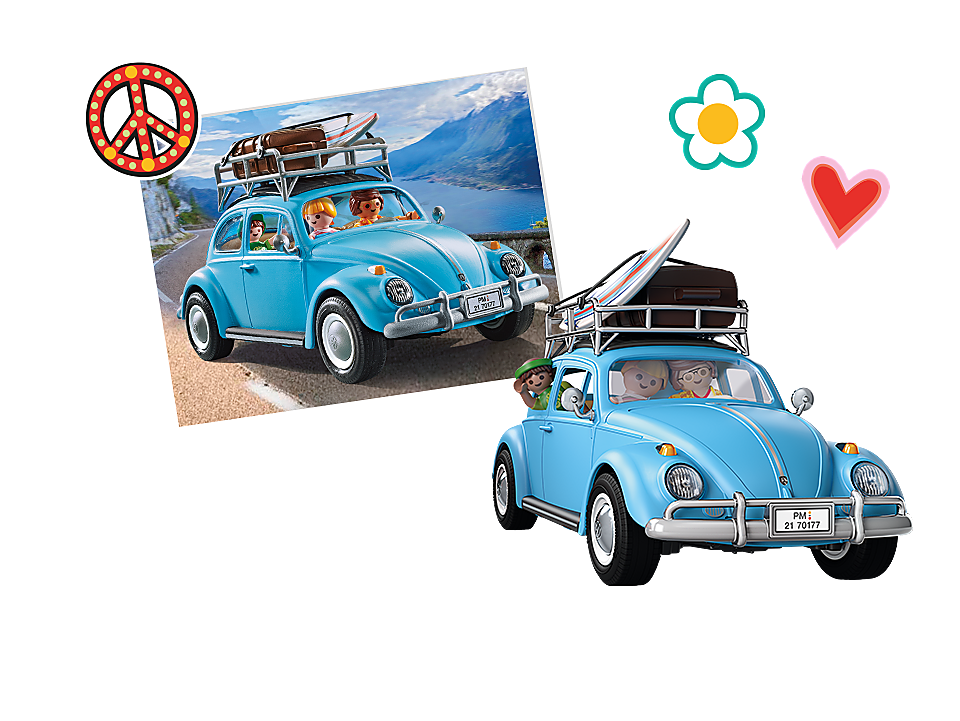 Just as legendary is the second addition to the PLAYMOBIL Volkswagen fleet: The Volkswagen Beetle is a true classic that was the top-selling car in the world. The Beetle shone on the big screen as the film star "Herbie" and it is known, loved and still in use as a family car all over the world. Taking up the original design, the PLAYMOBIL model recreates VW's precise workmanship with practical roof rack and presents it with plenty of accessories to cater for a family trip to the beach.

PLAYMOBIL Volkswagen Designer –
A love declaration for your dream car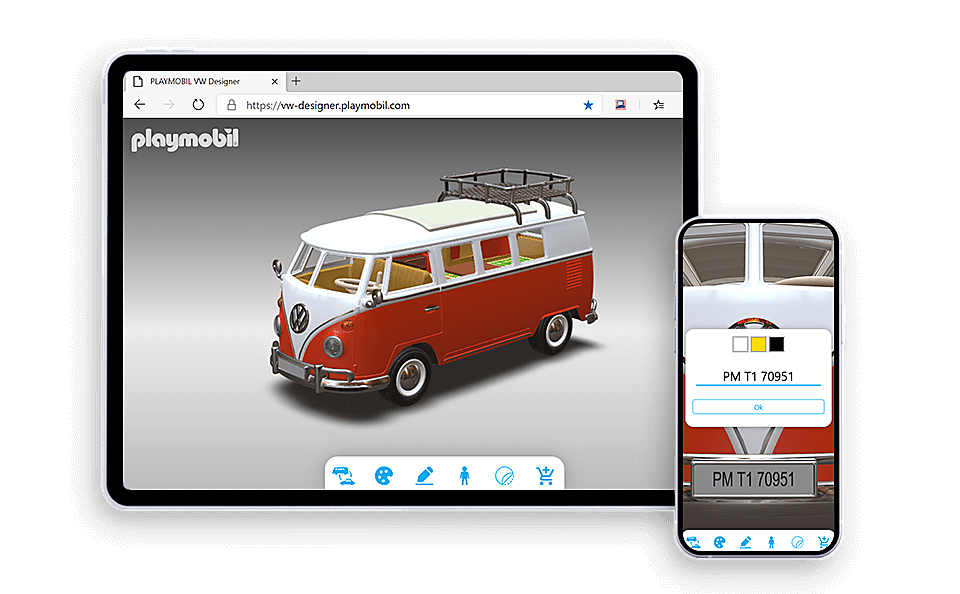 With the unique PLAYMOBIL Volkswagen Designer from PLAYMOBIL, you can now put together your favourite Bulli or Beetle just the way you want it. Choose the desired vehicle, roof and exterior colour and configure your dream model.
You can also choose between two colourful sticker sheets with wedding or flower motifs that give your vehicle a particularly individual touch. As a highlight, you can even design your own personalized license plate and choose your own original pair of PLAYMOBIL figures from 17 different funny characters. This way, the PLAYMOBIL Volkswagen T1 Camping Bus or Beetle becomes your very own dream toy car.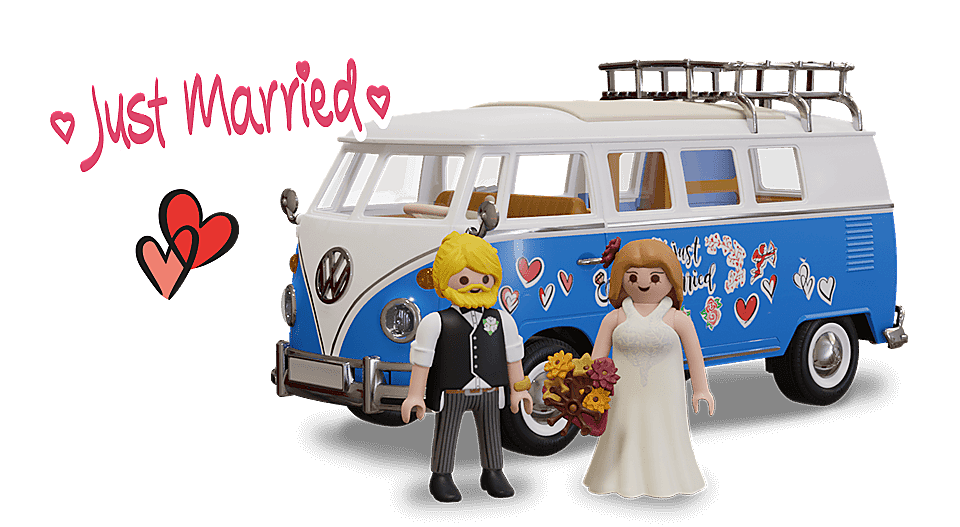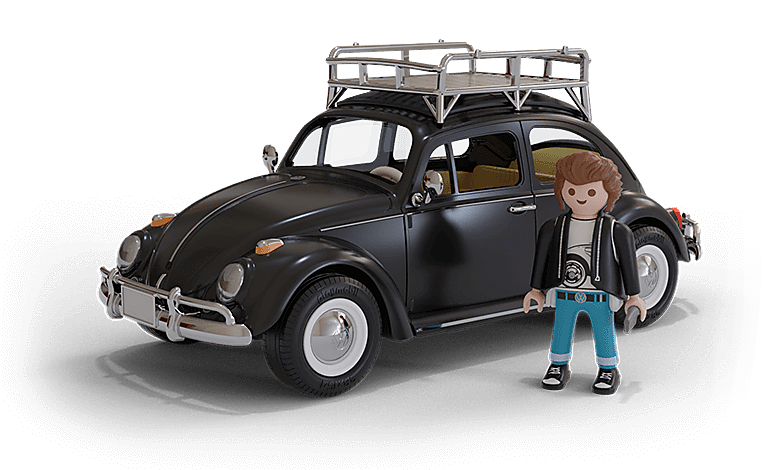 Design your Volkswagen

Not without my Volkswagen
Inspired by fans
VW around the world
Just like the great original, PLAYMOBIL Volkswagen models have experienced many adventures, because true fans take their VW with them everywhere. With these impressive photos, fans show their love for Volkswagen and PLAYMOBIL. Great, at which exotic, distant and also close places Beetle and T1 Camping Bus have already been: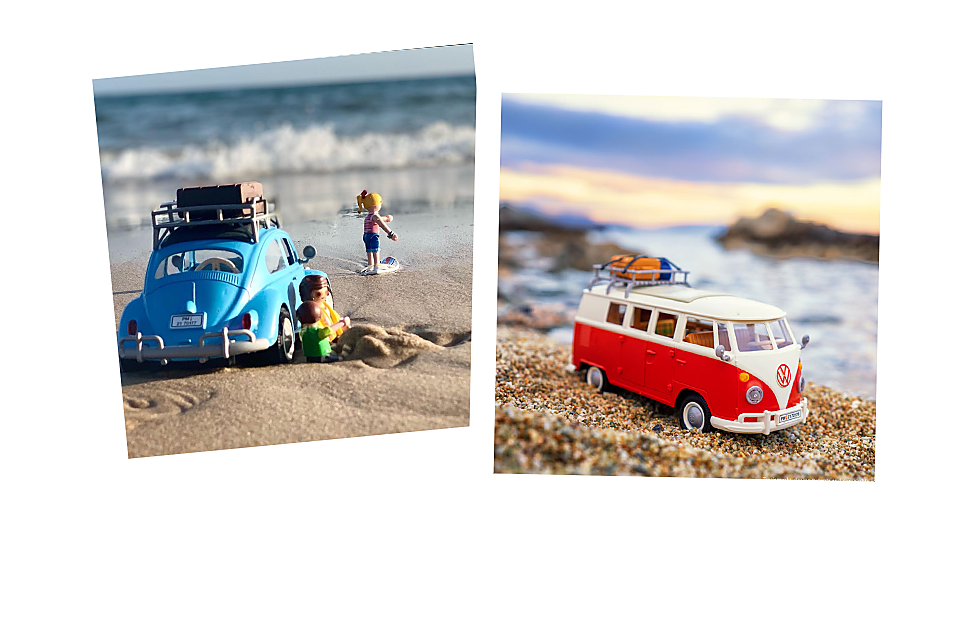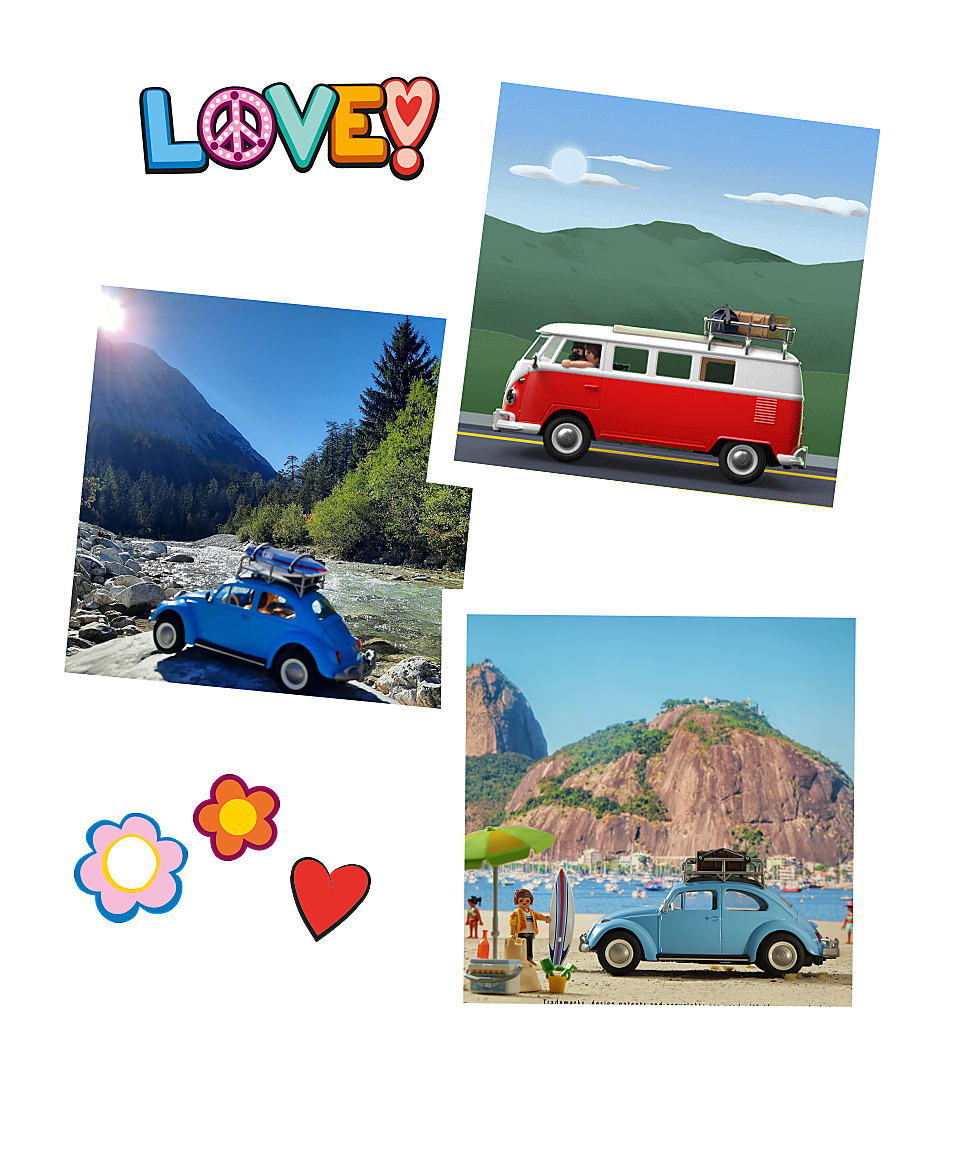 ...the name Beetle comes from the USA? In America, the car was called Beetle because of its shape, which means beetle in German.

…the first VW Beetle original colours were black and blue-grey?
…the Bulli is called "Splittie" in English because of its split windshield?

…the T1 Camping Bus was also available as a mobile sales stand with a side flap that could be opened, and as an ambulance, police car, fire engine and hearse?